About Van Duijnen Horeca Service
Van Duijnen Horeca Service is the largest independent technical service provider for the beverage-providing catering industry in the Netherlands. They offer a complete package of innovative products for optimal beverage sales with maximum return. Van Duijnen supplies, installs, maintains and cleans cooling and tap installations.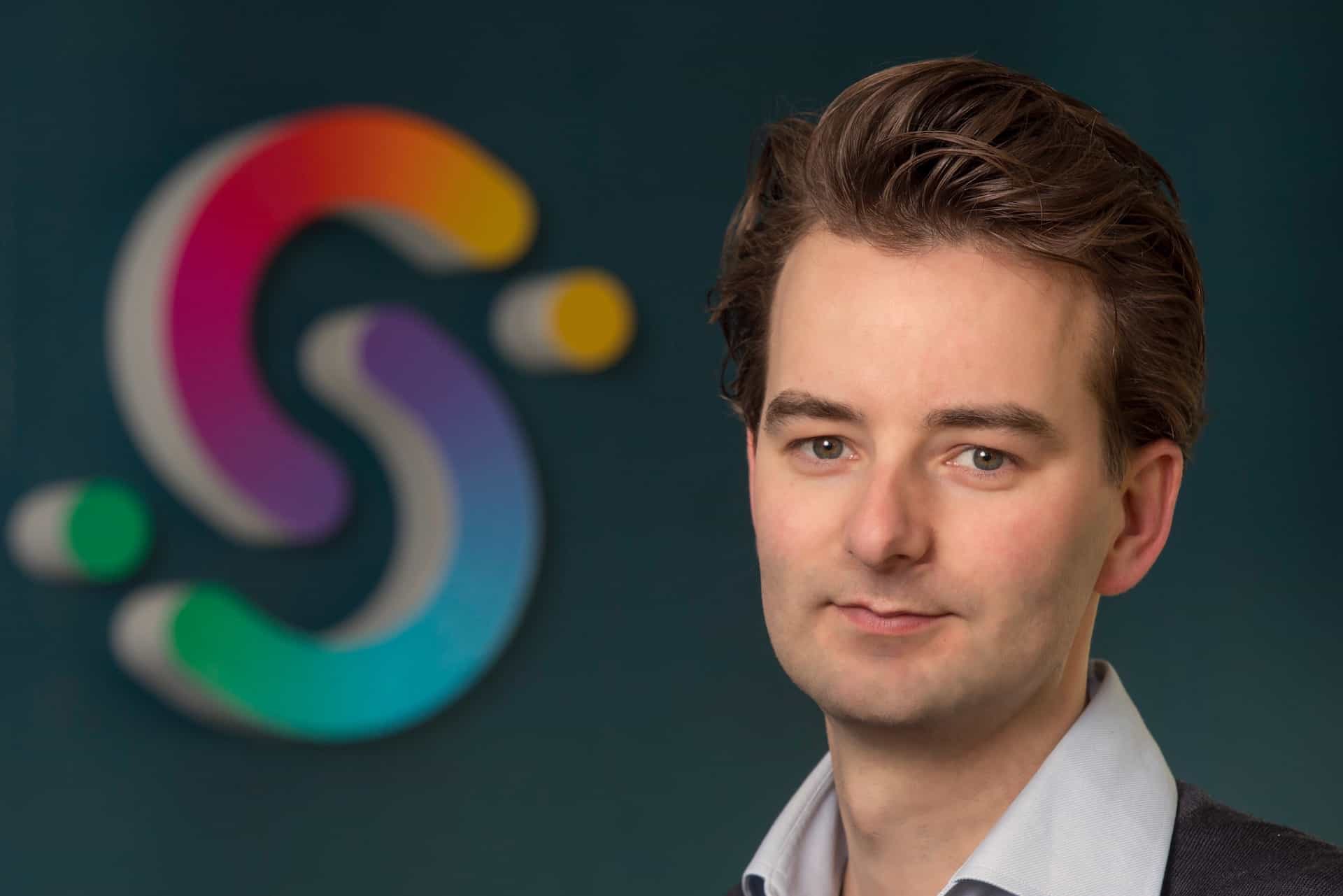 Remi van Wijngaarden
We are extremely proud that we are working towards a future proof bar together with our client Van Duijnen Horeca Service. Creating their very own Dashbar platform is a demanding but innovative process, but we are happy to accept the challenge!
Commercial Director Synadia
The catering market is changing rapidly. New catering concepts are popping up in large numbers and customers are increasingly looking for a more unique experience. Van Duijnen noted that these trends cause some challenges for their clients. It is difficult to find good staff and distinguish yourself in this type of market. These developments require innovative choices and Synadia was asked to help along the way. Van Duijnen wanted to create a new and improved operating system for automated tabs, that provides real-time insight into beverage streams. An end-to-end solution that is suitable for any type of catering business, from a local bar to a large music venue.

Our approach
The Synadia team started this challenge by taking a close look at the existing operating system. Which connections with point of sale (POS) systems are already in place for example and which areas of improvement can be defined. Analyzing the current set up was, therefore, step one.
Secondly, it is of course essential to understand the main goals for this project and the needs and wishes of the customers Van Duijnen is servicing. Van Duijnen explained that they are aiming to build a platform that is flexible and therefore suitable for each type of client they work with. Additionally, the solution should cause cost reduction, by being able to easily scale the numbers of clients that use the platform.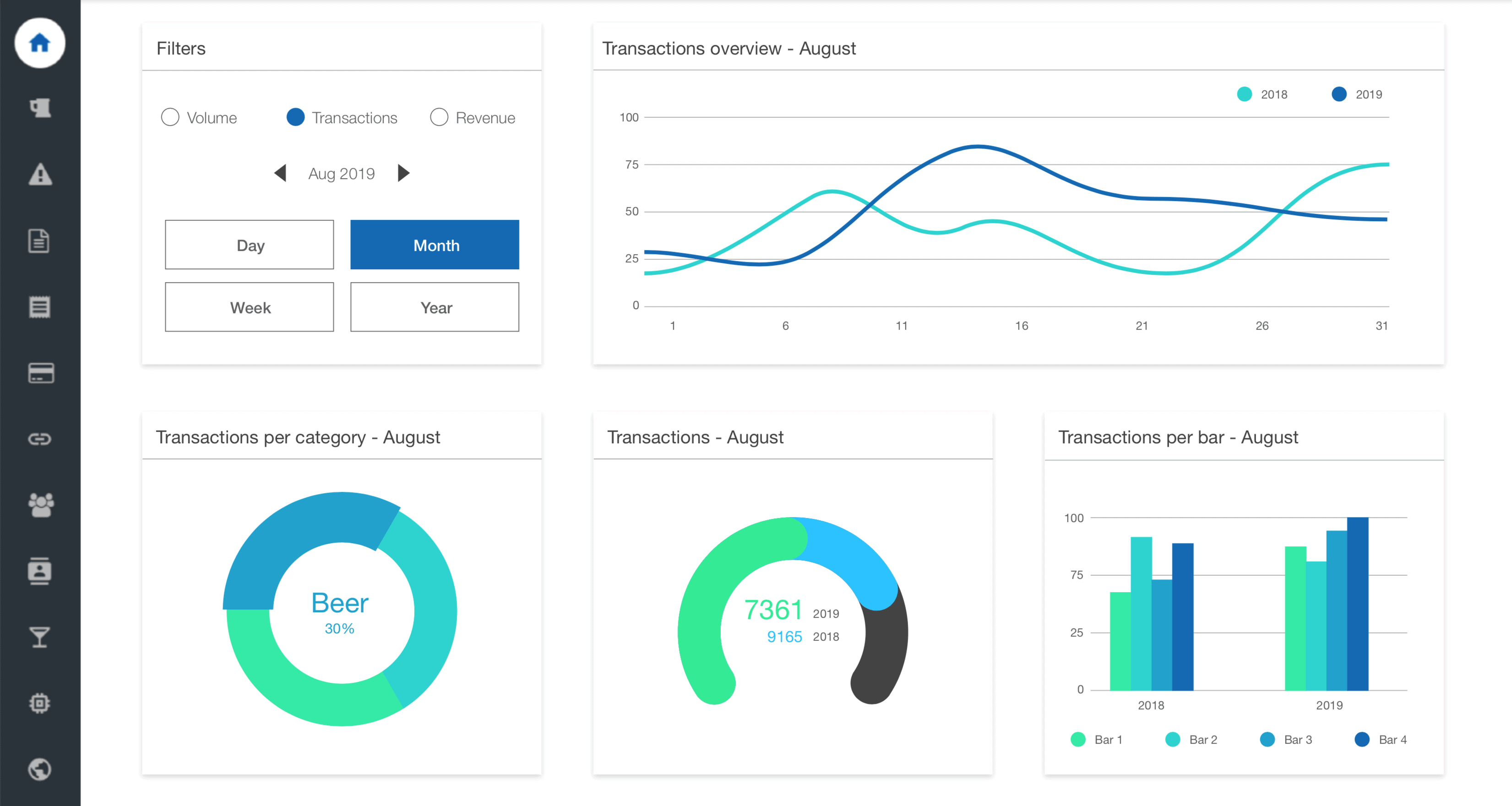 The van Duijnen team also had some clear insights on which needs the new platform should address. Great input for the brainstorm Synadia organized later on. Discussing topics like: which features are currently missing or need to be adjusted? How can we make sure that we can easily add new innovations in the long run?
Based upon these learnings the Synadia could create a plan of action. The team started working towards a minimal viable product (MVP) that was implemented later on. Making it possible to gain learnings and make adjustments in the first software version that was launched.
At the moment a large set of catering entrepreneurs use the Dashbar platform offered by Van Duijnen Horeca services. Getting the maximum out of their beverage sales every day.
Together with Van Duijnen, Synadia was able to create 'Dashbar'; a high-tech solution that helps catering entrepreneurs to get the highest revenue out of their beverage sales. The tool ensures accurate dosing and correct registration for each drink served. Clear Cloud dashboards provide 24/7 insights in beverage flows, making it possible to monitor and control these flows real time and remotely.
An Cloud based end-to-end solution

Self-service beverage tables with a high fun factor

Online client dashboards with real-time actionable insights

Smart features such as automatic alerts
This way you stop drinking waste and you gain more insight and control
You can stop drink waste and gain more insight and control over your drink flows. The perfect tool has now been developed to better manage your bar and let employees work. Time to get to know DashBar. This way your guests get a better service and you get a better return"
Discover the Van Duijnen
functionalities
created by Synadia
Controlling solution for any type of bar
One of the unique parts of the Dashbar solution is that the system is suitable for any type of catering business. Synadia developed a flexible and customisable set up to be able to meet the variety of needs clients have. Here you can think of an integration with a variation of tabs or a connection to a specific type of cash register system.
To make this possible Synadia set up their cloud application in such a way that a large base of different types of connections are available in general. Depending on the type of elements within your bar that you would like to control, you can select actually what you need. To make this solution future proof, it is also possible to add all sorts of new types of connections to the application later on.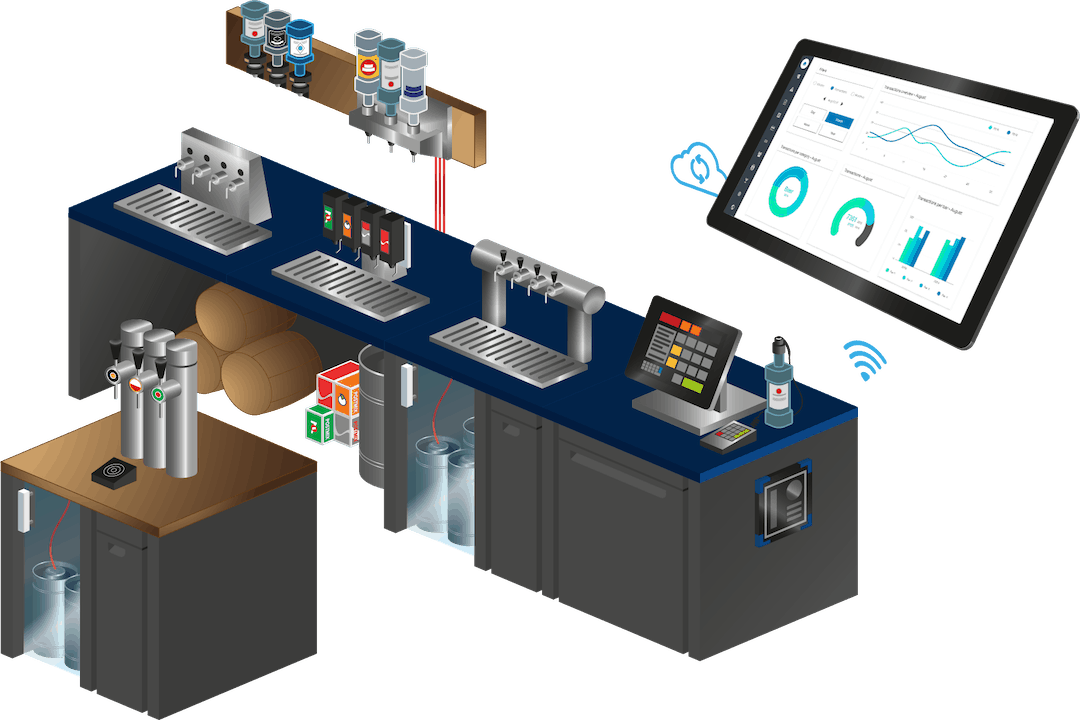 Entrepreneurs share their experience
The Dashbar system has been implemented at all sorts of catering businesses. From restaurants to large sport venues such as the stadium of the Dutch soccer club Feyenoord. Several entrepeneurs share their story and tell you which benefits you can expect.