About ConDoor
ConDoor Door Solutions was founded in 1997 and is headquartered in Zeewolde, the Netherlands. In Europe, ConDoor is a leading producer of insulated overhead doors for industrial and residential buildings.
In three production locations in the Netherlands and Hungary, every day approximately 450 people work on the development and production of tailor-made doors that completely satisfy the end user's wishes.
The company sells its products throughout Europe via a large network of independent dealers in more than 40 countries.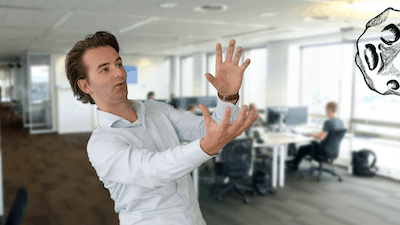 Over the years we developed a solid partnership with the ConDoor team, based upon trust, transparency and expertise. Together we are working on technical solutions that help ConDoor be best in class in their industry.
Customer Representative
Job Title at Customer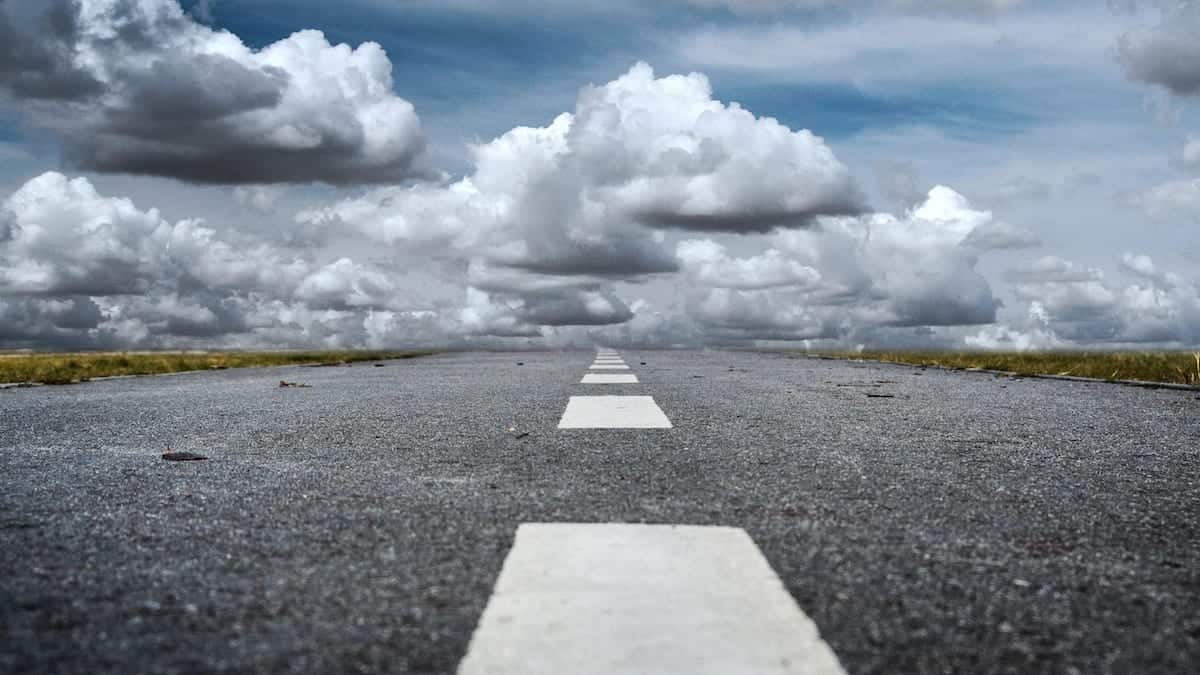 We chose Amazon Web Services because it enabled us to achieve what we wanted without deeply investing further into our local hardware.
Customer Representative
Job Title at Customer

Discover the
solution
created by Synadia
Synadia advised ConDoor on new hardware for the next generation of profile machines and helped to make it smart by linking it to serverless cloud software which they developed. Very simplified the high-level architecture looks following:
Proprietary Local Software [1] runs in ConDoor's private cloud, work orders get created there, stored in DB  and synchronized with Cloud Software [2] (Portal) which runs in AWS cloud. 

An Operator can adjust a work order for a particular machine and schedule it for execution [3]. GreenGrass [4] checks for new orders, and when available caches it locally. 

The machine [5] checks upon request for new work orders on GreenGrass device, displays information on a local screen and enables an operator to start the job.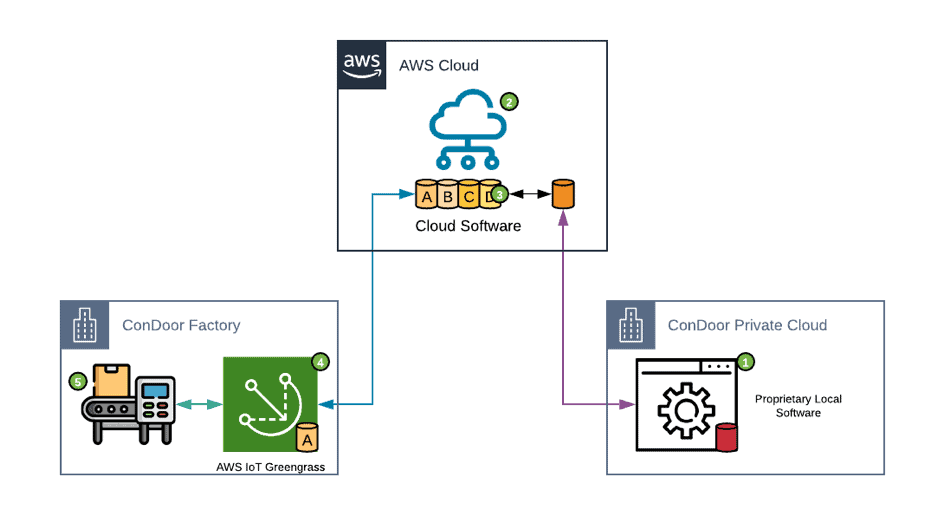 When the job is complete, a status update is sent back to ConDoor proprietary software.
In this project Synadia used following AWS services: AWS CodePipline, AWS CloudFormation, AWS CodeBuild, AWS IoT Thing, AWS IoT Core, AWS IoT GreenGrass, AWS Lambda, Amazon CloudFront, Amazon API Gateway,  Amazon DynamoDB, Amazon Cognito, Amazon VPC, Amazon Route 53, Amazon S3, Amazon Simple Queue Service, AWS Amplify.
The complexity of relationships between these building blocks is depicted in the diagram below.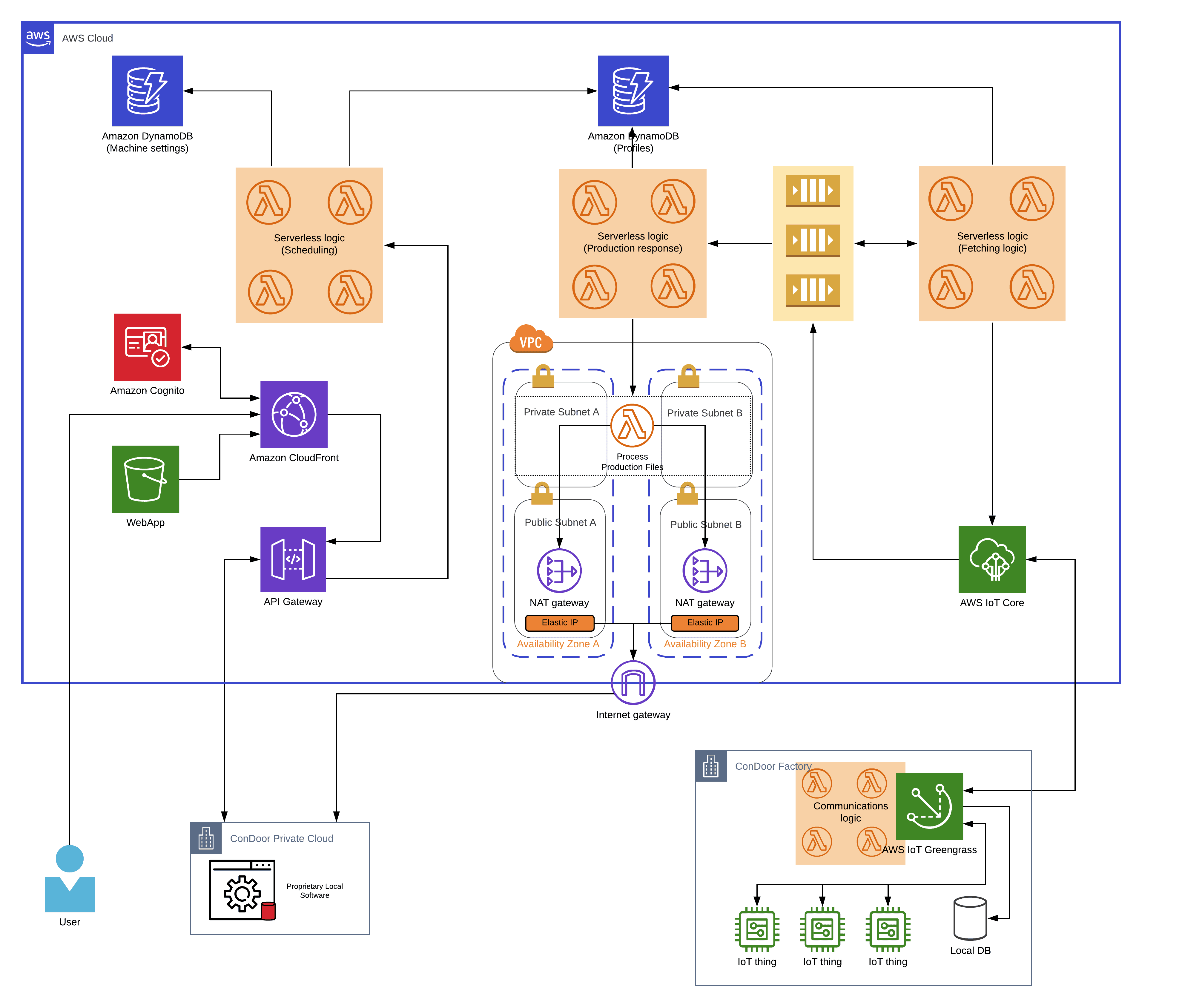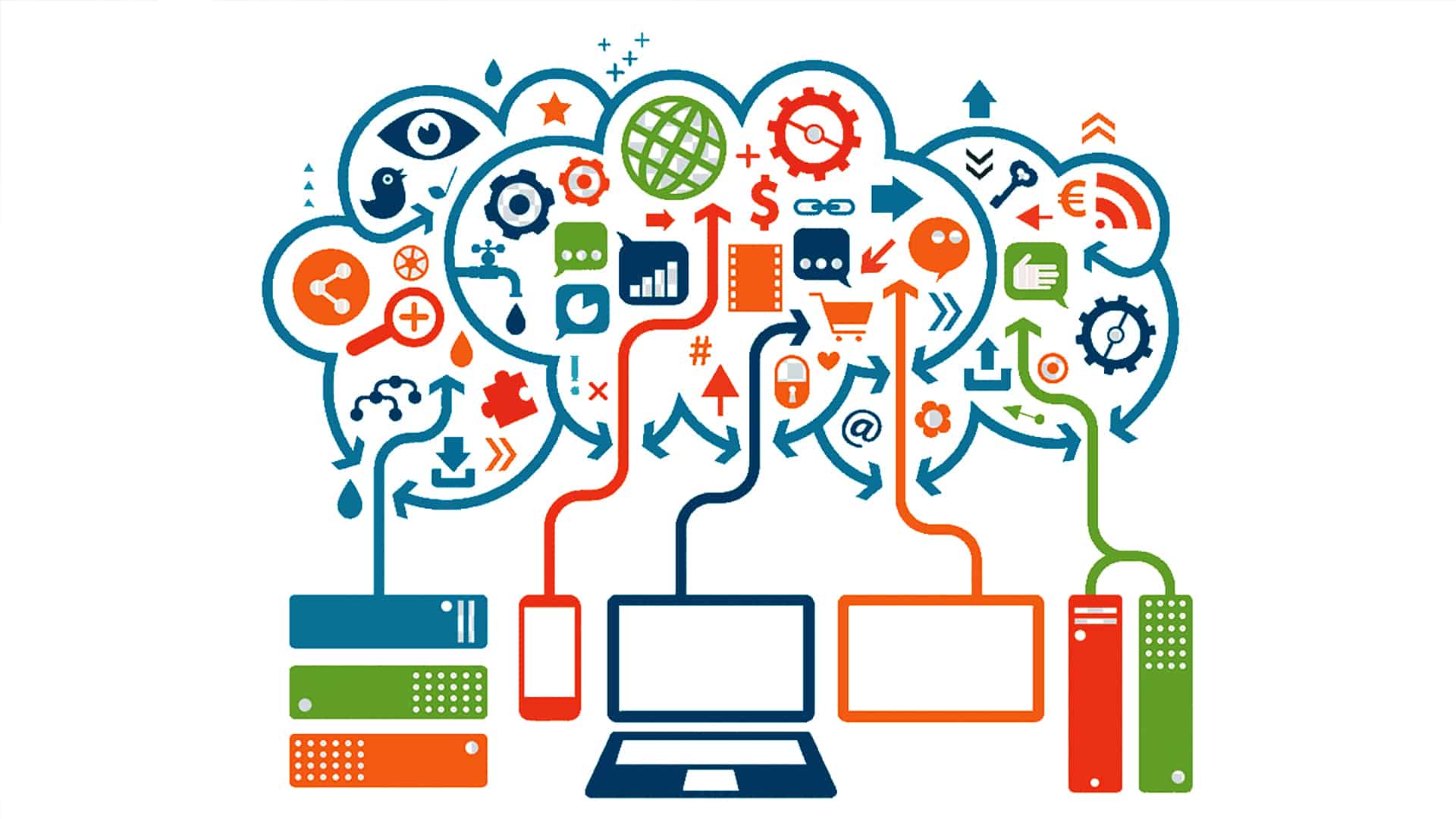 Synadia handled this challenge very well, our new profile machines are smart, integrated into our software and, as a result, do not require us to print orders anymore thereby contributing to a better environment.
Customer Representative
Job Title at Customer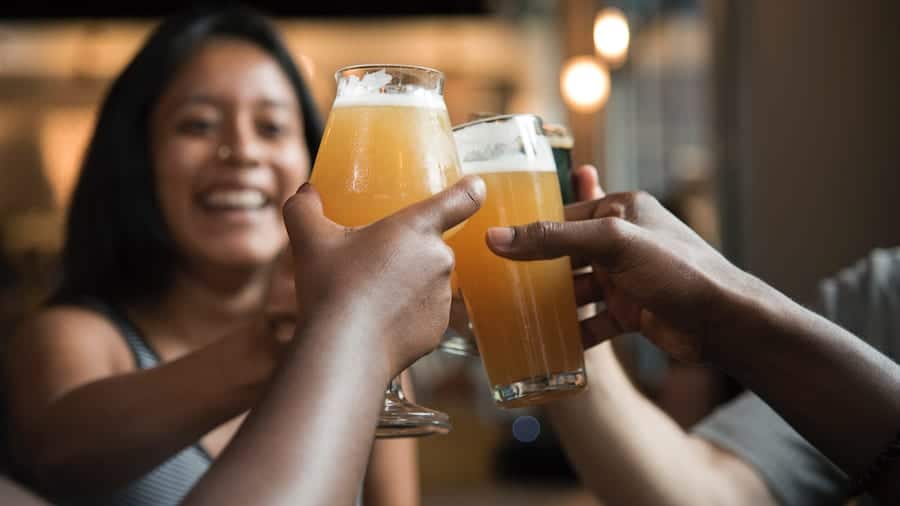 Synadia eliminated all existing challenges thereby bringing us to a higher maturity level  without the need to expand compute capacity in our private cloud.
Customer Representative
Job Title at Customer

This project is just an intermediate step to achieve quick wins for ConDoor and Synadia. In the current situation there is still a lot of paper used in the form of part lists, instructions and checklists. Planning for many departments is still a manual process that results in unneeded mistakes, extra un-efficient work and costs, supply chain procedures are not fully integrated and this introduces a lot of redundant efforts and inefficiencies. 
In the next project Synadia will evaluate the efficiency of other manufacturing processes and will enhance them to the max by removing the need to print in general and perform manual activities. 
This is how Synadia sees ConDoor in the nearest future: "All tasks in every process are well organized, sequenced and controlled. "Stacks of paper" and "manual checklists" are history. The planning department and people on the floor work in harmony. Workflows are transparent and can be tracked in real-time on monitoring screens. ConDoor has become a "green" company that reduced the carbon footprint."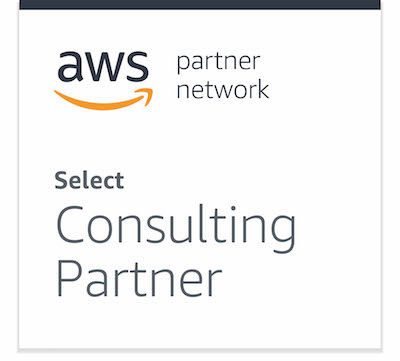 About Synadia Software
Synadia is ACE eligible Select Consulting Partner founded in 2016 with a strong focus on serverless, IoT and industrial cloud solutions. Synadia is a young, ambitious and innovative company which firmly believes nothing is impossible. 
The Synadia explorers use innovation to create new opportunities. To allow things to happen which their clients never thought possible before. Synadia's ambition is to get advanced partner status next year. Synadia practices DevOps and Continuous Delivery in every project they do.