We are proud to announce our new collaboration with Martijn van Dongen!
Martijn is an IT expert and will become the necessary extension of our organization in regards to everything that has to do with AWS! As a company we have one goal – to explain practical ways manufacturing organizations can embrace the cloud, migrate there and achieve smarter, faster, and more responsive operations. Being on a mission, we see Amazon Web Services, with a market share of 33%, as the right partner and convinced that AWS has a great potential to automate production processes in the cloud for our customers.
In the first phase, Martijn will start with an internal training of 10 weeks to boost the AWS skills of our developers as well as will give the opportunity to everyone to grow on a personal level. On top of that, Martijn will coach and guide our sales team on how better help our customers with their journey to the AWS cloud.
We, as a company, have the ambition to grow into AWS Advanced Consulting Partner and Martijn is the right person to help us, he has already proven this at other companies! We are deeply convinced that Martijn is a key success factor in achieving our ambitious plans.
Welcome to the team Martijn!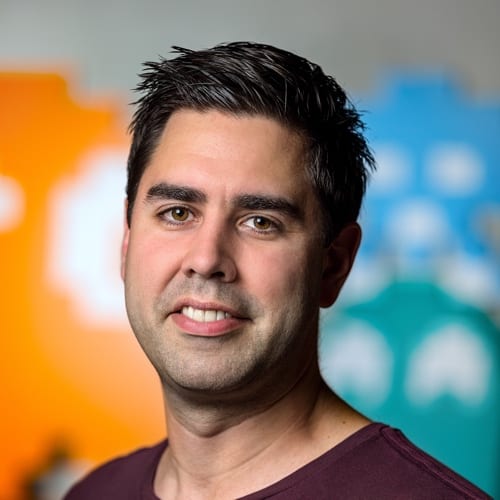 About Martijn van Dongen
Martijn is a free agent, AWS Community Hero. He is building a variety of workloads and products on AWS since 2013 and holds all core AWS certifications. Martijn is an active AWS developer, architect, consultant, trainer, evangelist, and therefore often speaks in public about AWS. Martijn has founded the Dutch AWS user group (AWSug.nl) and regularly organizes meetups and events.