AWS IoT SiteWise is a managed service that makes it easy to collect, store, organise, and monitor data from industrial equipment at scale to help you make better, data-driven decisions.
In our latest project, we connected at least twenty machines with #sitewise. The machines generate large amounts of data that could be useful for optimising the production process.
Where before decisions made based on feelings, they now data-driven.
With all the collected data, we can precisely recognise where we can improve in the manufacturing process. From now on, our customer has gained real-time insight into their manufacturing process.
The tailor-made cloud portal provides real-time insight into performance, quality, and more detailed information.
By making this information also available to machine operators, with large tv's, they can see what the performance is and what the impact is of changing parameters in the system.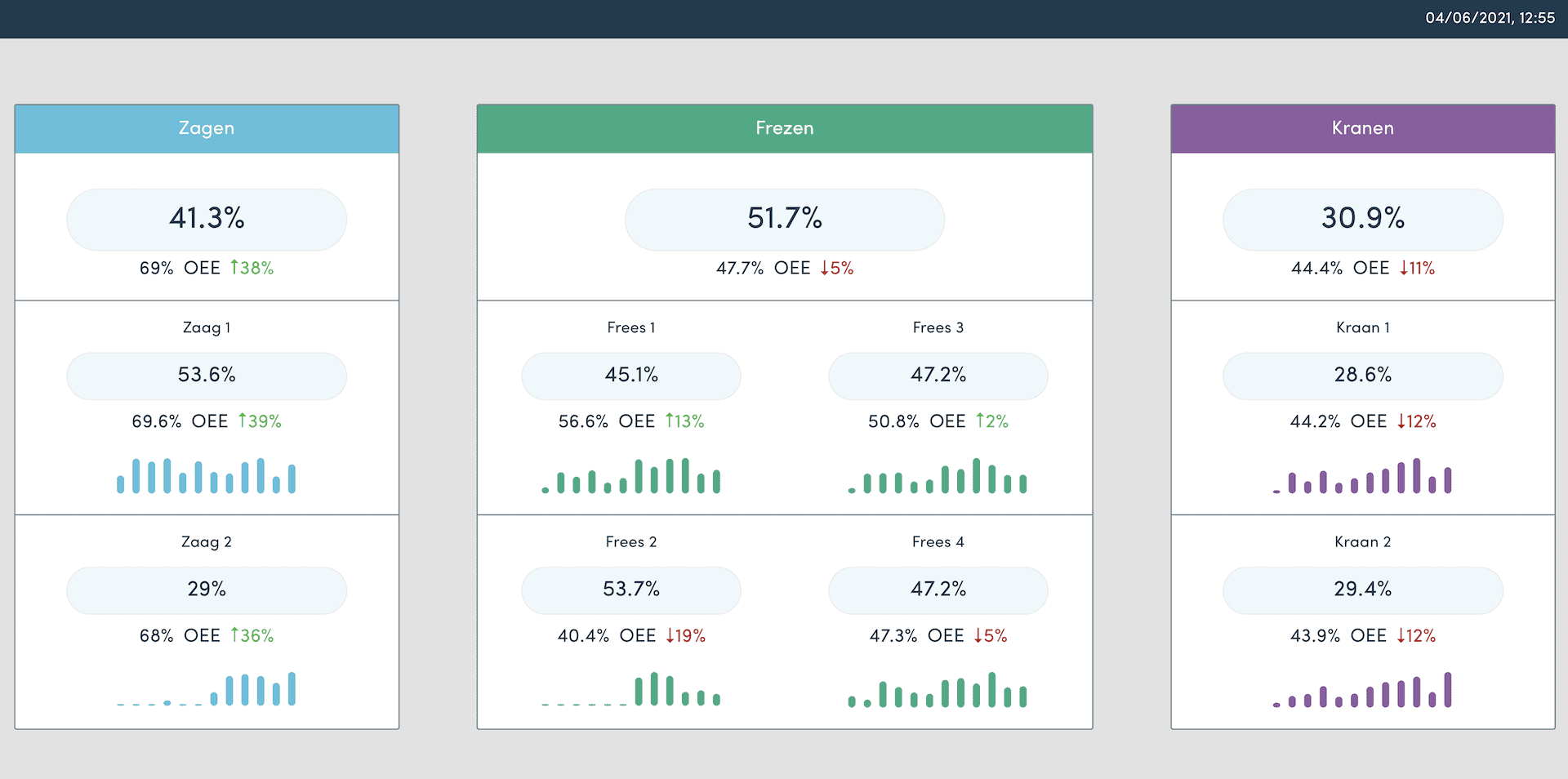 Live dashboards in the factory.
Improve your manufacturing process with #sitewise