Bridge between machine and software
Technical service provider FMI ImProvia and software company Synadia have entered into a partnership to develop Industry 4.0 solutions. Together, they want to help the mechanical engineering and the manufacturing industries with the digitisation of their production and maintenance processes.
Under the heading of Industry 4.0, companies have an increasing need to link machines with information systems for production control. However, many companies do not have the correct IT infrastructure for this, explains Remi van Wijngaarden, founder and director of software company Synadia. "We can bridge the gap between the operational technology of the machines and the information technology, IT. By allowing digitised data to flow to and from the factory, companies can gain more control over the entire process." Technical service provider FMI ImProvia is also looking for this control, says CEO Ronald van Gerwen. "We are good at complex mechanical engineering: management, motion and control. The trend in Industry 4.0 is that you must extract more data from those complex machines and interpret it at a higher abstraction level in order to do smarter things with it. We will therefore focus more on Industry 4.0; also think of smart robotics, the Internet of Things, digital twin, cloud and cybersecurity."
To combine forces
Van Gerwen knows that FMI ImProvia itself does not yet have sufficient competence for Industry 4.0. A start has already been made at subsidiary ÆVO with Dr. Bridge, with which data can be extracted from infrastructural objects such as bridges and locks for a concept for data-oriented and risk-based maintenance. "We want to expand and broaden this even further, just as we have to work with data and digitisation for our mechanical engineering and consultancy branch. Of course, we also want to develop that competence ourselves, because you must understand something to be able to outsource it, but I believe in the power of collaboration. With Synadia, this is a first step." Synadia also wants to take steps, says Van Wijngaarden. "Collaboration is the only manner in which to do that. We help companies in the manufacturing industry accelerate their digitisation. Through this collaboration, we gain insight into the core of their production processes, the machines."
IT architecture and building blocks
In recent years, IT in the industry has not received the attention it deserves. As a result, many flawed solutions for Industry 4.0 have been developed, notes Van Wijngaarden. "There are companies where the production line stops ten times a day. By laying down the right IT architecture, you can solve these kinds of problems. We have gained experience in the medical and financial world. Here, cyber security and availability are essential; units must not fail. We know how to connect systems securely and reliably and how to get them to communicate with each other. For this purpose, in recent years we have developed our vision of the required architecture.

Digitisation of production and maintenance
Together, FMI ImProvia and Synadia will now develop solutions for the digitisation of industrial companies. Van Gerwen: "As a result, we can get through the learning curve for Industry 4.0 much faster. We can also teach Synadia, for example, how to interpret the data coming from machines.
About FMI ImProvia
FMI ImProvia (200 employees) is a multidisciplinary technical service provider with offices in Best, Breda, Drachten, Halsteren, Hoofddorp, Aachen (D), Piła and Poznań (Poland). The company covers the entire value chain, from consultancy, engineering and realisation to management and service of tools, modules, installations and complete machines. In this way, FMI ImProvia serves the high-tech industry, the energy sector and the infrastructure market.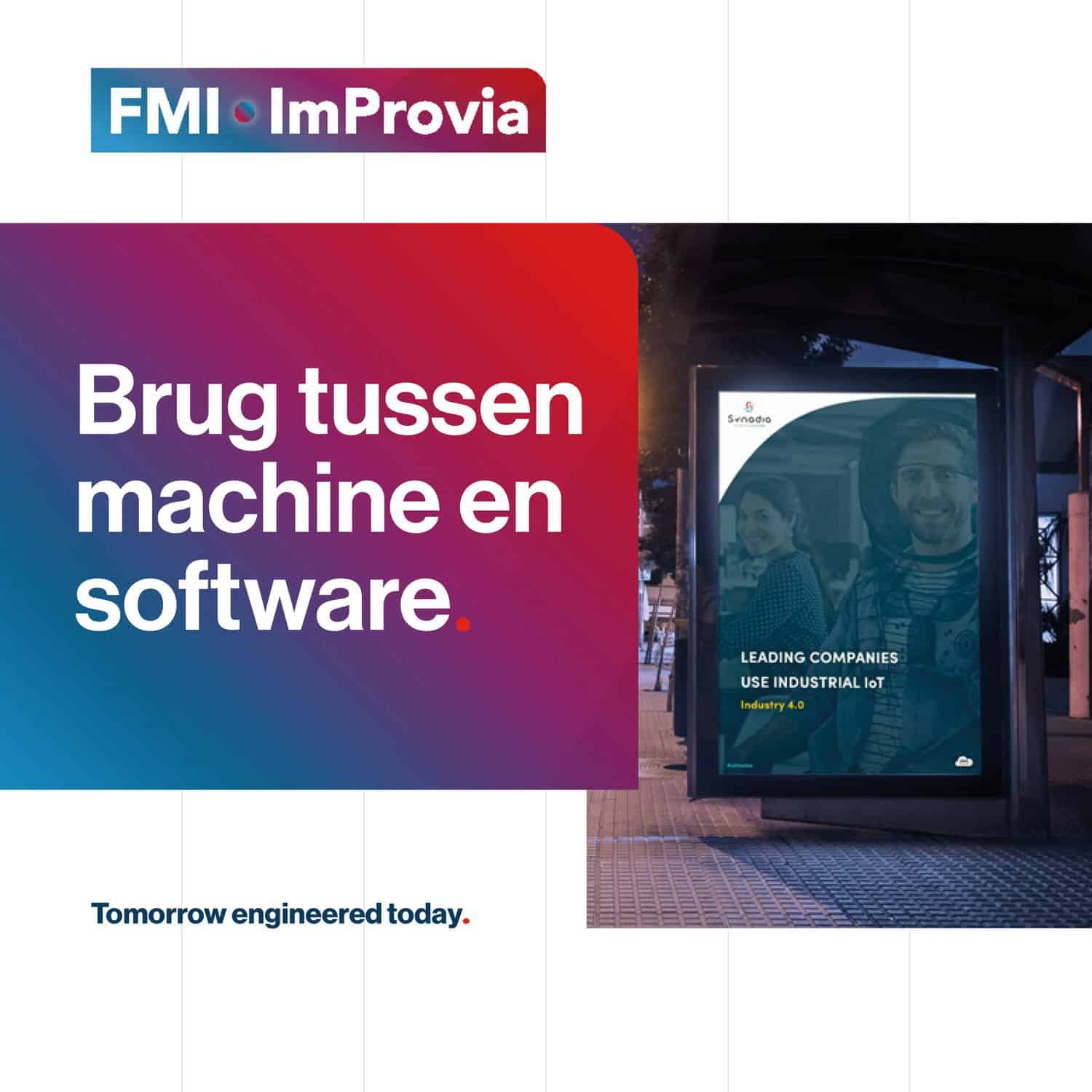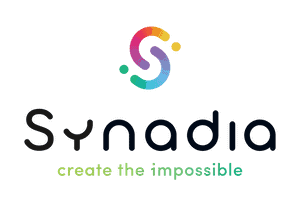 About Synadia
Synadia in Amersfoort develops software that connects technology and the cloud. In doing so, the company facilitates the digitisation of data flows and process control in markets such as mechanical engineering, food, pharmaceuticals and logistics. Synadia is an Amazon Consulting Partner and official partner of AWS IoT SiteWise Edge, the new Amazon Web Services (AWS) service for on-site data collection and processing.