Exciting news💥. Synadia has become an official partner of AWS IoT SiteWise Edge! The latest service offered by Amazon Web Services (AWS)
SiteWise Edge gives you even more insight into manufacturing processes in real-time. Collecting data has never been easier. No matter which type of solution you work with; predictive maintenance, anomaly detection & machine learning are now available to everyone!
"At Synadia, we suggest gathering information from multiple data sources and taking advantage of machine learning models and visualisation platforms to uncover new ways to optimise processes. We use AWS IoT SiteWise Edge for data gathering on-premises and on top of that we put the advanced analytics in place. This enables our customers to solve previously impenetrable problems and reveal issues that customers did not even know about, such as hidden bottlenecks or unprofitable production lines. AWS IoT SiteWise Edge provides us with the necessary toolset for data gathering and analytics sites where factory owners cannot be fully dependent on their Internet connection."
Remi van Wijngaarden, Founder, Synadia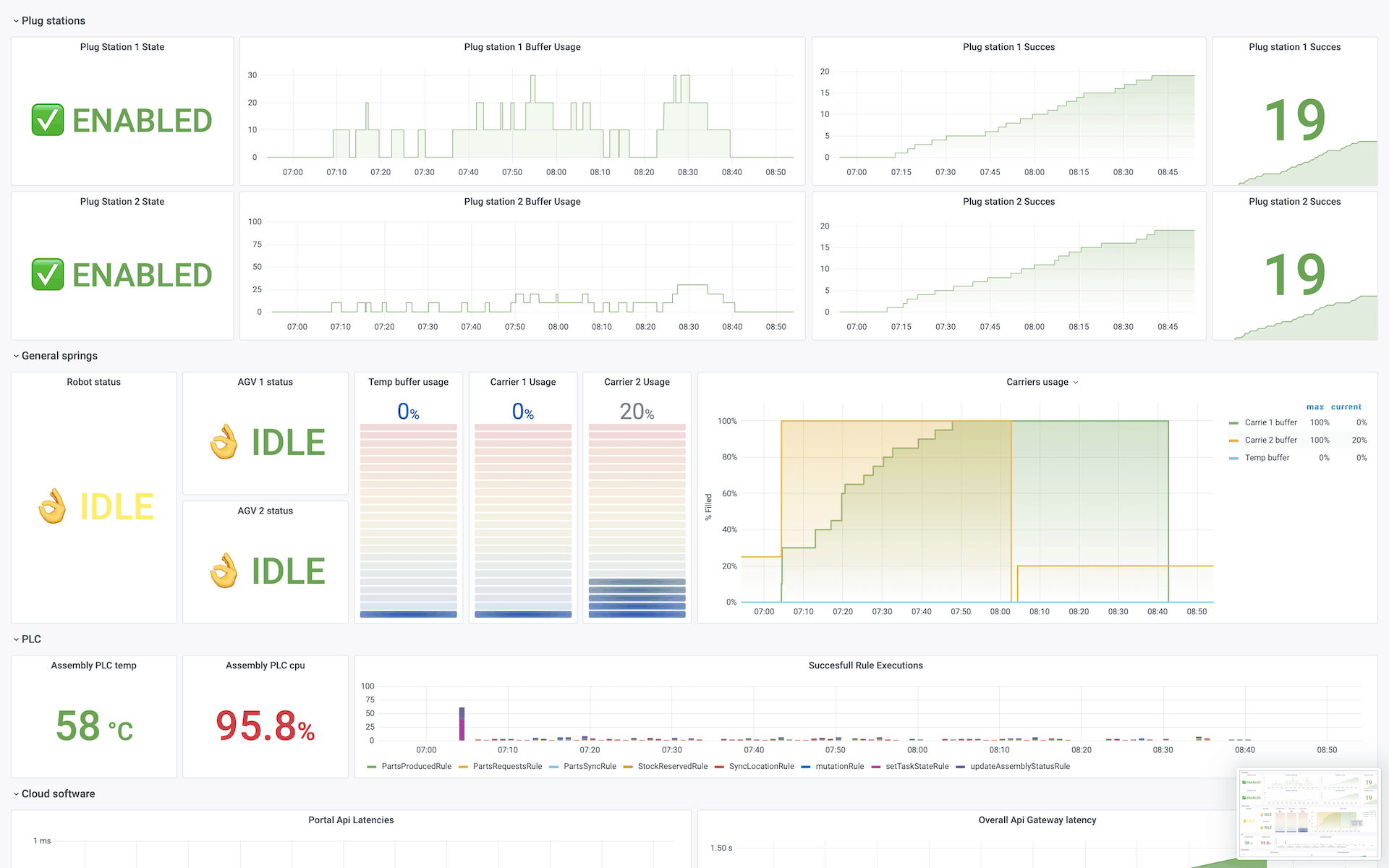 Integrate processes around machines with machines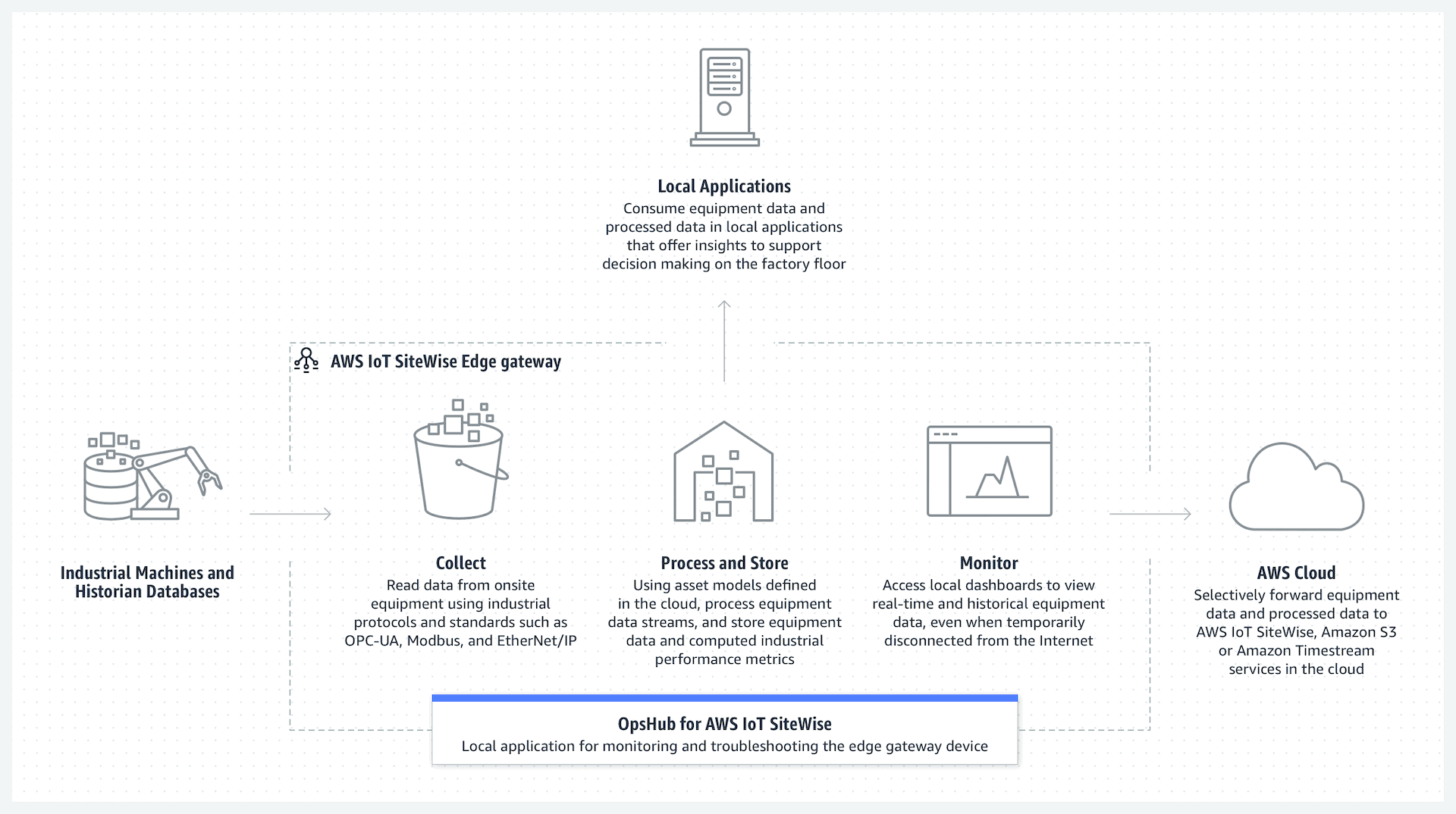 Production and asset optimisation
Industrial customers are increasingly looking to data-driven process improvements to increase production output. With AWS IoT SiteWise, you can compute metrics such as Overall Equipment Effectiveness (OEE), Mean Time Between Failures (MTBF), and Mean Time to Resolution (MTTR) from equipment state, quality count, and throughput data collected. These metrics help track the progress of smart manufacturing initiatives and find room for improvements. Now with AWS IoT SiteWise Edge, these metrics can be computed entirely on your on-premises gateway for local dashboards that must continue to operate even if the connection of the factory to the cloud is temporarily interrupted, ensuring that operators are able to identify bottlenecks as soon as they arise. Computed metrics can also be sent to the cloud from all production operations to compare results across multiple sites.