IoT SiteWise for manufacutring
AWS IoT SiteWise is a managed service that makes it easy to collect, store, organise, and monitor data from industrial equipment at scale to help you make better, data-driven decisions.
In our latest project, we have connected approximately 20 PLCs with #sitewise in combination with #GreenGrass. The PLC's generate large amounts of data that could be useful for the improvement of the process. Those PLCs send multiple #MQTT messages each second to #Greengrass and the cloud.
In this way, our customer has gained real-time insight into their process. Where before choices were made based on feeling, they now can make choices based on data. This was an essential point from the customer, to see what the efficient is now and what we could do to improve this. With the collected data, we can now precisely see where we can improve!
We have created a tailor-made portal for our customer to provide direct insight into performance, quality and more detailed information about the machines themselves. Not only in real-time, but we also compare data from previous periods.
By making this information also available to the operators, with big tv's, they can see what they are doing when parameters of the system are changed.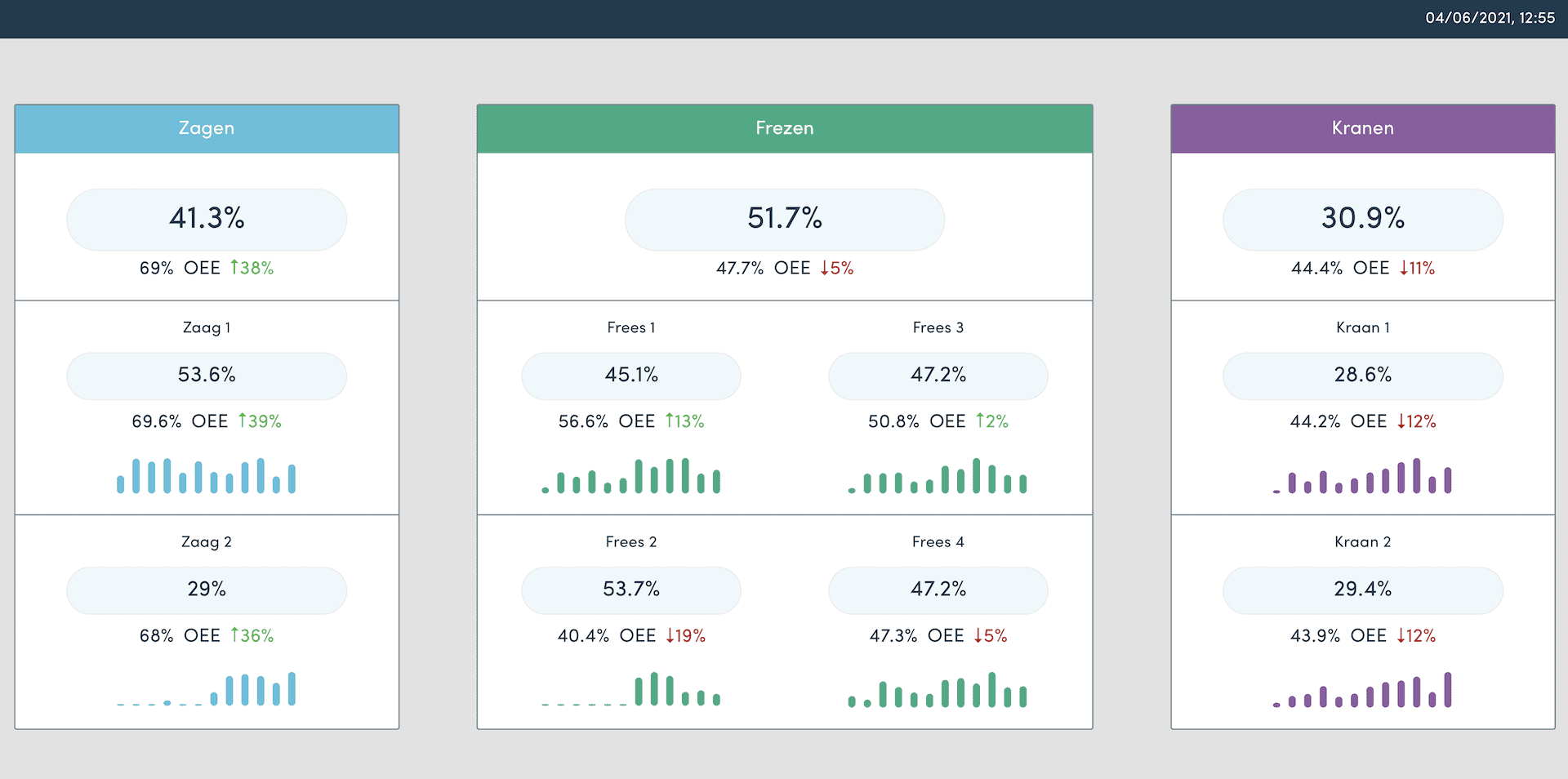 Live dashboards in the factory.