Hi! My name is Christy, a twenty-year-old Embedded Engineering student at HU, University of Applied Sciences Utrecht. The next couple of months I will be working as an intern at Synadia!
I love to work in a closely connected team, where I can focus on solving any problem I come across. Apart from the pleasant working environment, I enjoy petting and cuddling our office dog Luna. I have made it my personal goal to try to teach her some new tricks?.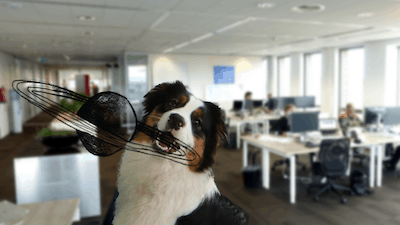 During my internship I will be focusing on creating a new Electronic Shelf Label. Using this device, companies in the retail & manufacturing industry can manage their products and transactions from the cloud. As Synadia is an official AWS partner, I can make sure the hardware I choose is completely Cloud compatible for a fast and effective transaction☁️.
This assignment teaches me all about new hardware and cloud possibilities. Once it is finished, it should give companies the ability to remotely manage all their locations. My internship at Synadia is multi-disciplinary internship and I am very excited to get started!