Every organisation relies on the confidentiality, integrity, and availability of the information it processes, stores, and communicates. As a managed software service provider Synadia values security very much and embeds it in its core values.
To prove to our customers that we take security seriously, this week our company added to its bundle of certifications speciality in AWS security. Speciality certifications focus on a much narrower scope of AWS services but the level of expertise required is very deep.
Being challenged by this requirement Eugene Volkau obtained AWS security badge bringing Synadia 25th certificate to its portfolio:
Specialty Certifications – 1
Professional – 4
Associate Certifications – 9
Foundational Certifications – 11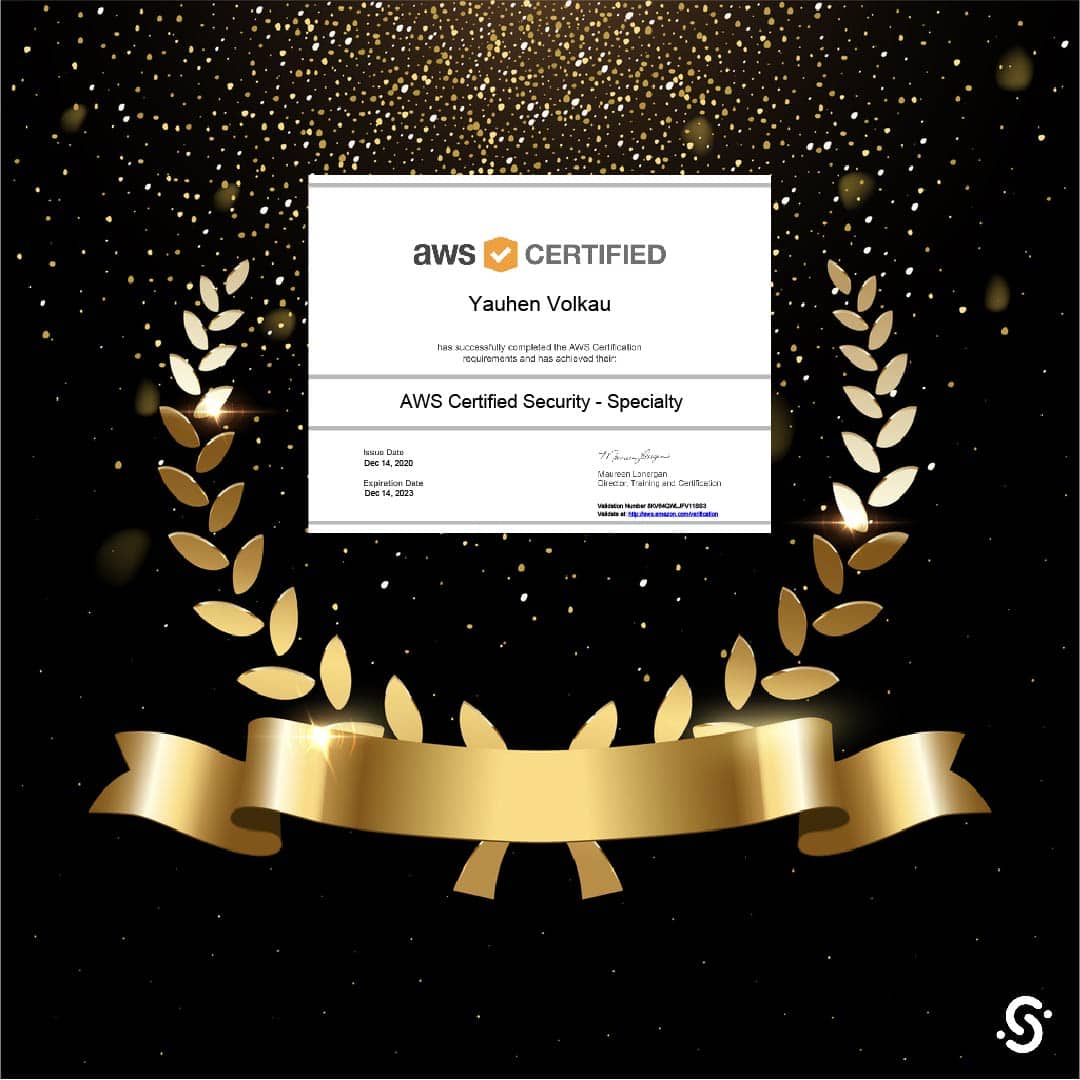 The security exam covers incident response, logging and monitoring, infrastructure security, identity and access management, secure Internet protocols, data encryption methods and mechanisms to implement them in AWS. Achievement in this area will enable us to deliver not only advanced but also very well-protected solutions to our customers.