Developing and maintaining applications on the AWS platform is from now on a peace of cake for Synadia explorer Vladyslav Khomenko. One of his first goals he wanted to reach when he started his career at Synadia. And he succeeded!
AWS Certifications
With the achievement of the AWS certification, we can prove that we have the knowledge to design highly available, cost-efficient, erro-prone and distributed systems based on AWS and the AWS cloud solutions.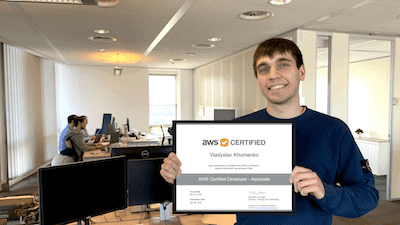 Vladyslav graduated from University of Twente in 2018 and started his career at Synadia as Cloud Developer.